Chōwa
[Las Vegas, Nevada, USA]
Awards
2020 Grand Winner in the Innovative Housing category at PCBC's Gold Nugget Awards
2021 Gold Winner in the Healthy Home Category at NAHB's Best in American Living Awards
Sekisui House and Woodside Homes created this Japan-inspired luxury concept home revealed at the 2020 International Builders' Show held in Las Vegas. Called Chōwa, meaning 'harmony' in Japanese, the concept home provided a sanctuary of health and wellness and enabled a perfect work-life balance. Chōwa was the first SHAWOOD in the U.S. and the beginning of a wonderful journey as Sekisui House brings true sustainable and resilient luxury to the world.
Property information
Completion of construction : 2019
POINT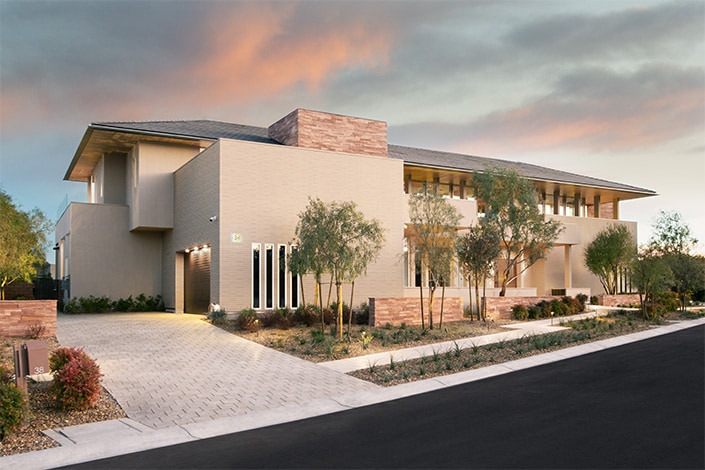 The SHAWOOD Concept House is built to the ZEH (Net-Zero Energy House) standard with photovoltaic power generation capability and storage batteries. This resilient home also offers a high-earthquake resistant structure and utilizes fire-resistant and low maintenance proprietary Bellburn ceramic wall panels.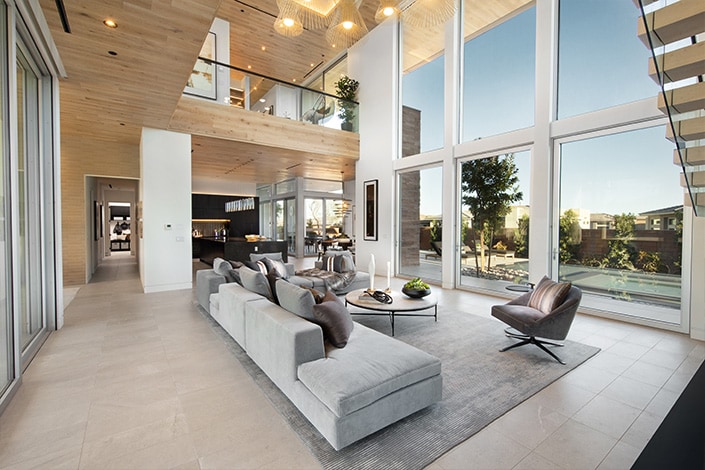 The concept home was designed to address the issues of life balance and the connection and symbiosis with nature, while exploring the harmony between Eastern and Western living customs, indoor and outdoor living, and the balance between technology and privacy.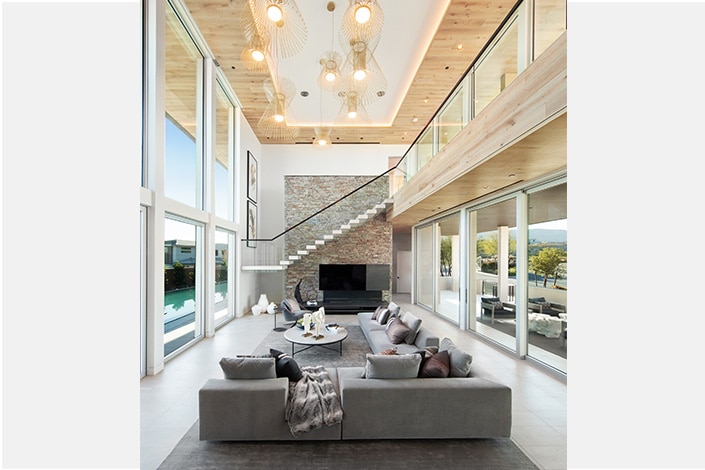 The precision of the proprietary structure makes the house extremely airtight, allowing precise airflow control which leads to superior thermal comfort, energy efficiency, air quality, and health and wellness.
Contact us about the project


- North America Sekisui House, LLC -