Boathouse Residences
[Hougang, Singapore]
Awards
2013 The Green Mark Awards and Universal Design Awards by BCA
2015 Singapore Landscape Architecture Awards
As the name "Boathouse" suggests, this development project aims to create a waterfront housing area. The housing design incorporates various playful elements. For example, a boat propeller is installed in the driveway and door knobs provided in the public communal facility are shaped like anchors.
Property information
Total development area : 13,000m²
Total number of housing units : 494 units
Completion of Construction : 2015
POINT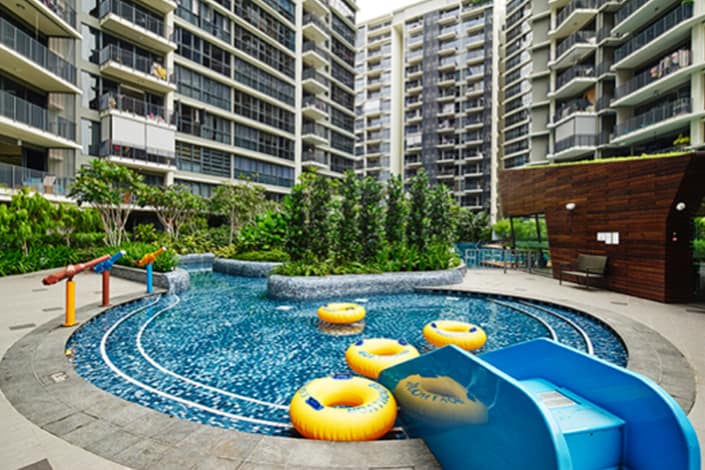 lazy river
There is a pool for children with a lazy river and swimming rings are available for all, allowing families to enjoy recreational time without the need to leave.
Contact us
about the project