Yuqin Garden
[Taicang, China]
Awards
2018 Received the "Good Design Award"
Conveniently located in the center of Taicang City adjacent to Shanghai, this high-end residential development creates a rich community where residents can enjoy and feel the seasonal changes of nature.
Property information
Site area : 78,476 m²
Total number of housing units : 511 units
Completion of construction : First-phase construction: August 2015 Second-phase construction: August 2016
POINT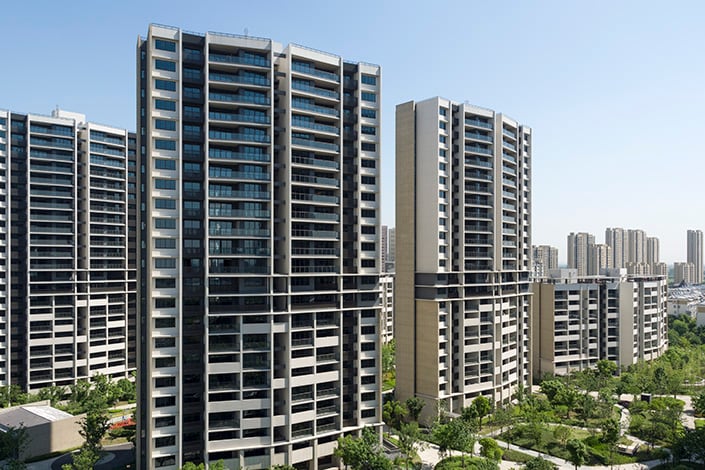 External appearance
The buildings are laid out in the form of a gentle curve. Their modern yet soft external appearances are so conspicuous that they can be landmark buildings of this area.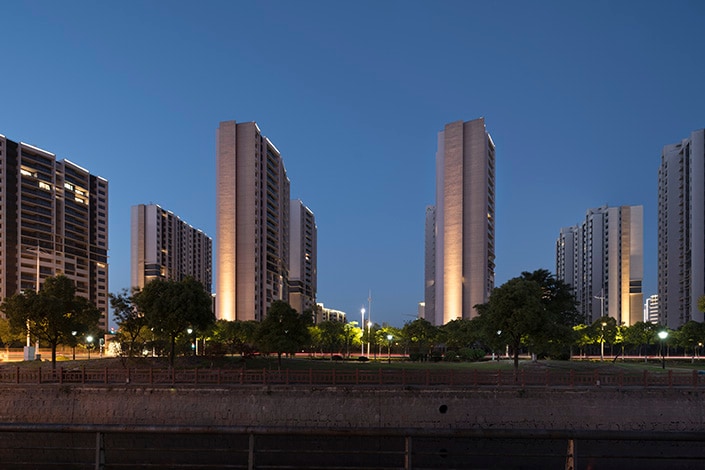 Night view
The rooftops of low-rise buildings and the side walls of each building are lit up to emphasize the height and continuity among them, making the gentle outline of the entire community clearly visible against the light.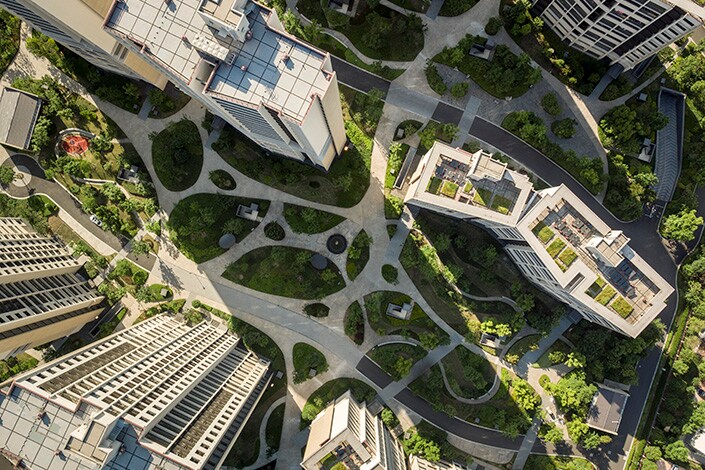 Landscape
Taking advantage of the ample space between adjacent buildings, a round garden, designed three-dimensionally, is attached to each building. Combined together, these gardens look like one leaf, each garden being a leaf vein. It feels great to stroll around the community with its pleasant and relaxing natural setting and enjoy seasonal changes in the gardens.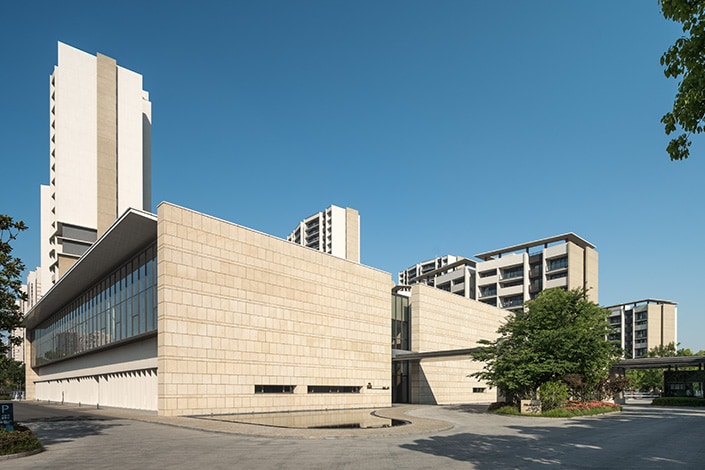 Main entrance lobby
The calming, luxurious lobby welcomes residents and important guests with a high-end concierge service. Facilities include a fitness room and an indoor swimming pool. The expansive art museum-like space, coupled with the color of natural light that changes throughout the day, creates an extraordinary atmosphere that is emotionally pleasing.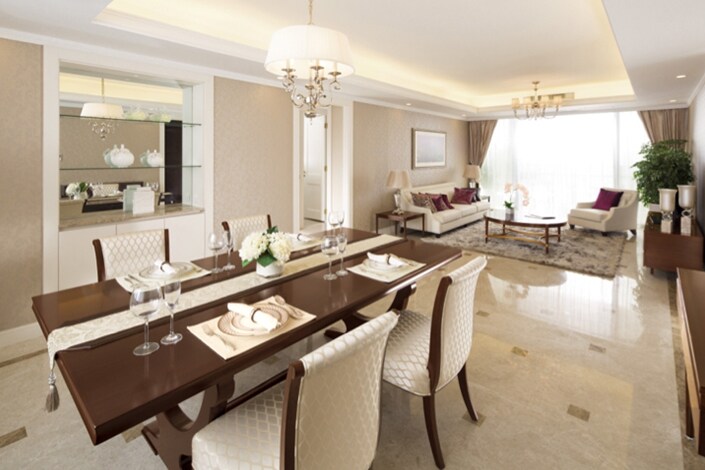 Safe, secure and comfortable housing design
Each housing unit employs interior building materials that maintain clean indoor air, including those effective against PM 2.5 particles; a spacious combined living and dining room with a south-north airflow, and storage planning for each space, which together contribute to the high quality and convenience, as well as ensure safety, security, and comfort of living.
Contact us
about the project