Yuqin Garden
[Suzhou, China]
High-quality project that incorporates advanced security measures and a green design policy to ensure the community grows increasingly attractive over time.
Property information
Site area : 177,490 m²(East Yuqin Garden: 78,127 m², West Yuqin Garden: 99,363 m²)
Total number of housing units : 3,234 units(East Yuqin Garden: Town houses: 74 units, Condominiums: 880 units, West Yuqin Garden: Condominiums: 2,280 units)
Completion of construction : East Yuqin Garden: March 2016 West Yuqin Garden: 2018
POINT
External appearance
The buildings with modern and innovative exterior appearances are laid out in the form of a gently curving arc. Their elegant and sophisticated silhouettes are all the more apparent when seen from afar.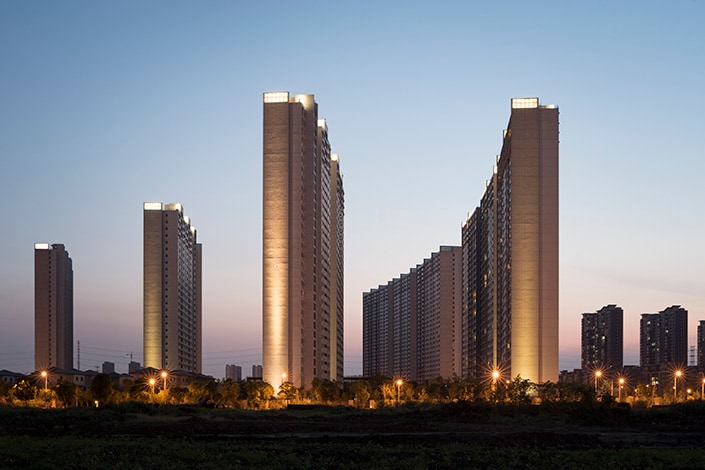 Night view
The rooftop and side walls of each building are pleasantly lit up, and make the graceful outline of the entire development clearly visible against the light.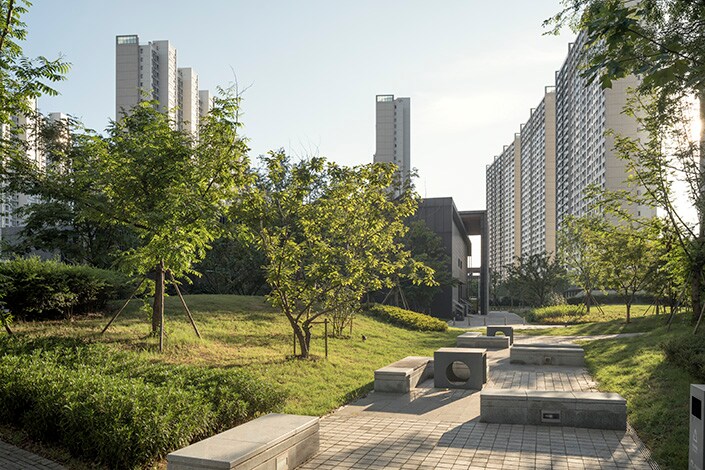 Natural landscape
The buildings are laid out with ample space between them, and natural elements indigenous to Suzhou are provided across the premises. A pleasant and relaxing green landscape extends far and wide.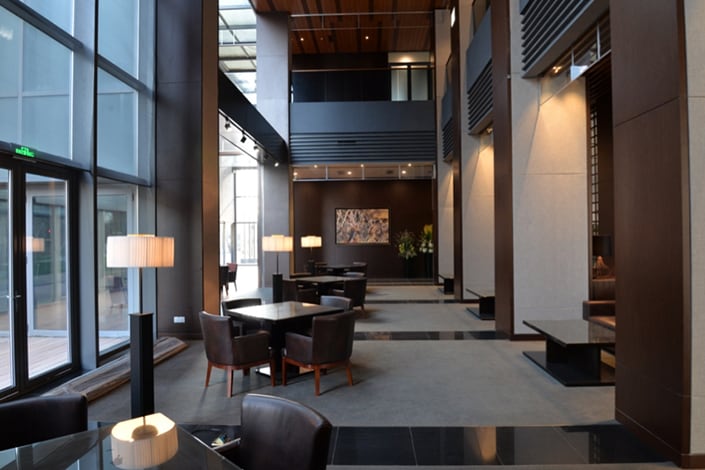 Entrance lobby
The lobby is a space that welcomes residents and important guests, and it also serves as an entrance to the community. Thus, the lobby is designed with hotel-level luxury and comfort to respect the status of residents.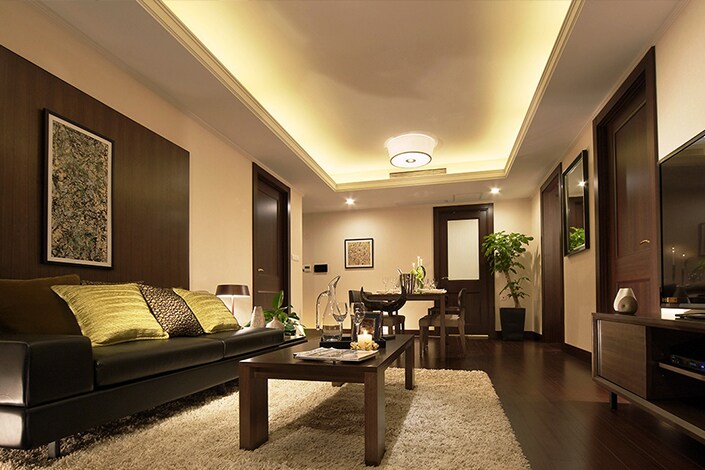 Safe, secure and comfortable housing design
Interior building materials that maintain clean indoor air and detailed storage planning ensure safety, security and comfort of living.
Contact us
about the project